Gardening season is back in full swing. Here in Maine we have what's called "Black Fly Season", which typically goes from Mother's Day to Father's Day, but it can start earlier and drag on longer depending on the weather. The result is that there's this short, sweet season in between spring thaw and the time the blood sucking jerks come out. During those few weeks it's all hands on deck and all hours in the garden.
We've been busy finally installing the hardscaping in the main vegetable garden. For the past 8 years I've been working on expanding the space and getting rid of noxious weeds (quack grass mostly). Now that the garden is almost to it's full size, we are adding paver walkways to help eliminate weeding/maintenance of these areas. We are also installing raised beds, larger 25′ x 25′ beds, not super tall, mostly to contain the soil. In the middle of each of these beds is a 5′ x 5′ bed that will have a fruit tree (two pears have been planted and one apricot). These trees will be pruned to keep them small, probably about 6 feet tall and 5 feet wide.
We could only source enough cedar for one of the large beds and all four of the small ones. We have our local cedar sawyer working on getting us the rest of the lumber needed to finish this up. I haven't ordered the pavers yet, that'll likely happen here soon.
This is an ambitious project for sure, I'm hoping to get it all finished up this summer, but that may be overly optimistic. Even if I don't finish this year, it's nice to finally be implementing the plan that's been in my mind for so many years.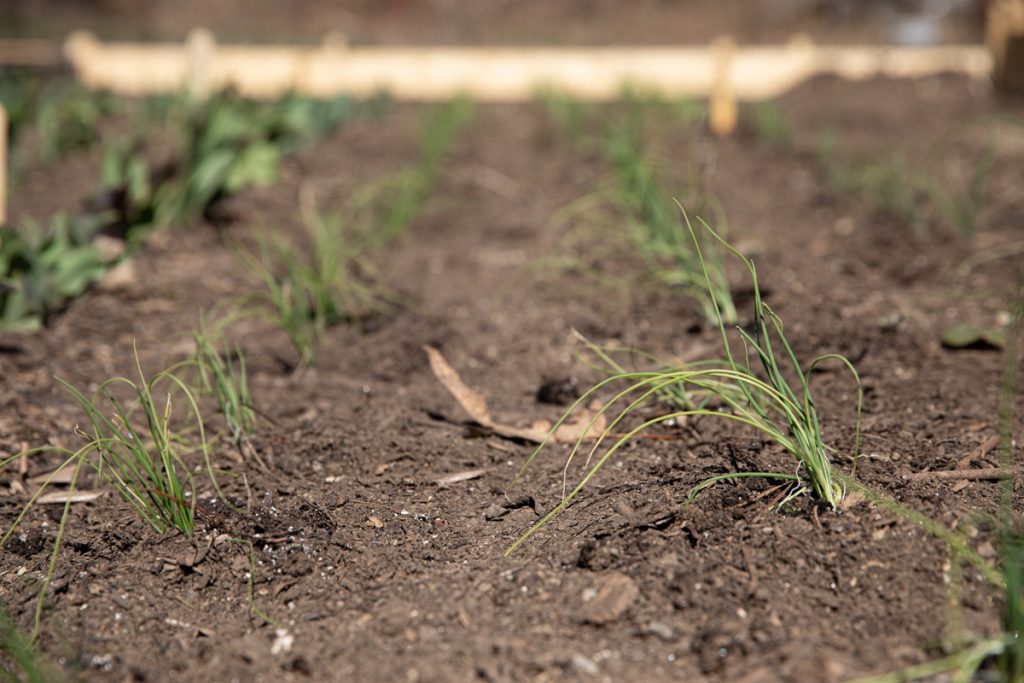 I've already started filling up the beds, all the alliums went in this weekend. This year I'm growing 7 different varieties of onions: Redwing, Patterson, Red of Florence, Cabernet, Sweet Onions, Purplette, and Conserver Shallots. We should not be in need of any onions for the coming year.
What are you doing in the garden this month? Any new plans?