Last night we had our first frost (and freeze as well). When I got up this morning it was 31.4 outside. There was frost on the grass in some places and the tender plants had been zapped. A few weeks ago we had the threat of frost, but we escaped being at the top of a south facing slope. Our neighbor had a freeze (25 degrees), our weather station said 37. This season was a short one, our last freeze was on June 1 (we woke up to 31 that morning).
While it's sad to see things shrivel and die, it's always exciting to clear the garden to make way for another year. I'm already planning the 2021 borders, deciding what I will grow again and what will go away.
Now that the dahlias got zapped it's time to start digging and labeling them for storage. I planted tons of them this year (probably around 40 tubers) which means that will take a good amount of time. Since it was such a short season, several of them never even bloomed this year, the buds were just getting ready to break forth.
With the threat of a freeze, I spent yesterday afternoon harvesting all the zucchini, some of the broccoli, bulb fennel, and a few herbs. I also cut all the dahlia blooms and some roses & delphinium as well. Now they are all scattered around the house, the last flush of garden blooms of the season, a rich tapestry of the remains of summer.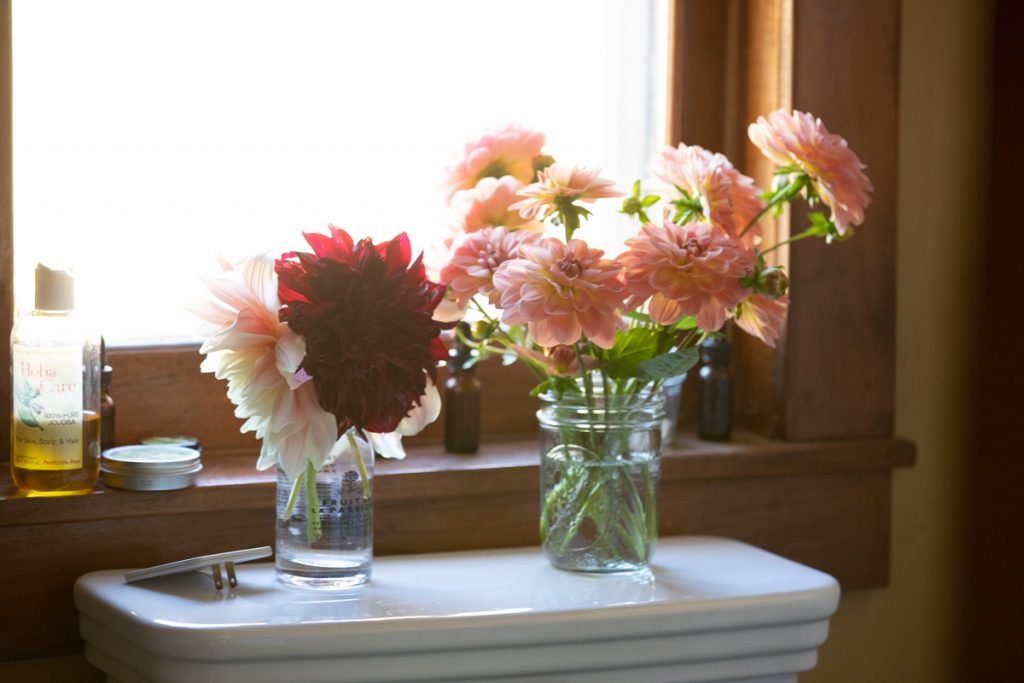 I should look for some fall blooming flowers for the garden, something besides mums which I'm not particularly fond of. It would be nice to extend the season a bit longer, especially cut flowers to bring indoors. Perhaps that will be on my to-do list for next fall, though with the possibility that we will be building a house that might not happen.
Do you have any great fall flowers to recommend?