This was my first year growing heliotrope. I started seeds for it years ago and they never germinated. As I was trying to use up lots of old seed this spring, I saw the envelope and decided to try them again. Only five germinated, but they were really old (probably 10 years old) and were from Botanical Interests.
I started them rather late, so I wasn't even sure they were going to bloom. They started blooming about 3 weeks before our first frost (which happened to be extra early this fall). Not only are the flowers lovely, the texture and color of the leaves are also fantastic.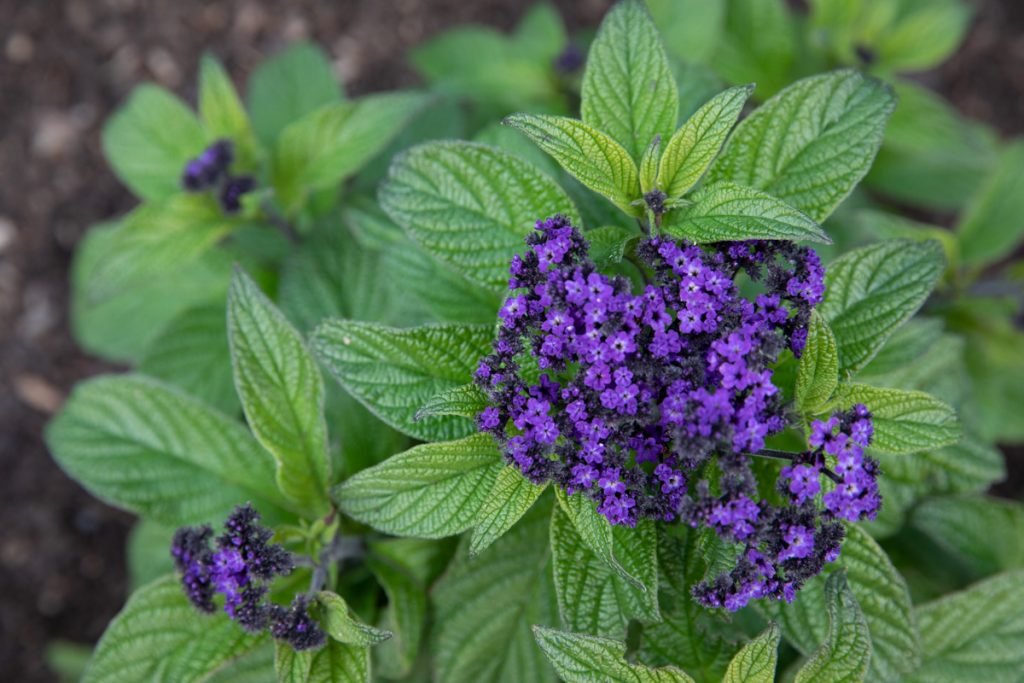 The deep purple color won we move (along with those beautiful leaves), I'll be growing these from here on out. This vibrant purple is difficult to find in flowers, often it's a lighter shade. I think the dark green leaves really make the flowers pop even more. I'll definitely remember to start them extra early so they start blooming really early. In fact, I took cuttings from my plants to see if I can overwinter a few for extra early blooms.
Have you discovered any new plants this summer?