I've always had houseplants scattered all over the house. I supposed it comes from my mom, who always enjoyed plants and gardening and was always trying a new houseplant from the grocery store. My collection has grown steadily over the years, there are sansevieras, ivies, schlumbergeras, loads of African violets, jade plants, and a wide variety of succulents.
Featured in this post are the living room plants. In front of the southeast facing window in the front is a collection of smaller plants. An Easter cactus, Christmas cactus, Thanksgiving cactus (yes I'm collecting them all), a few echeverias, various starts of jade plants to give away, and a tiny peperomia that I got at Meadowbrook Farm in PA when I visited a few years ago.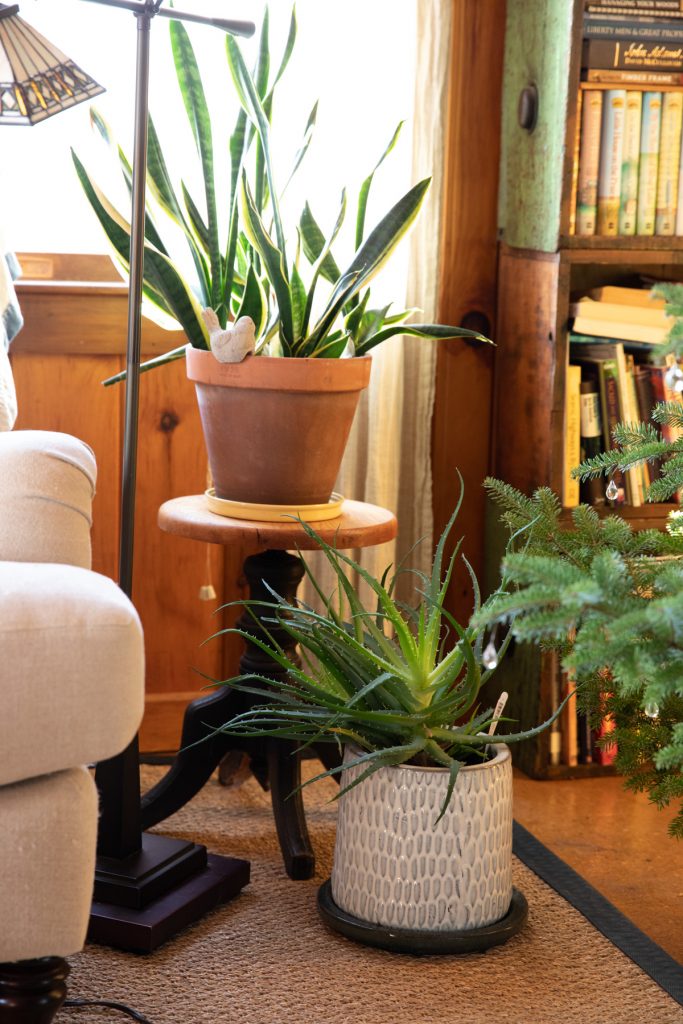 This 'Hedgehog' Aloe used to flank the front doors at our home back in Ohio. This is actually a descendant of those aloes, they became HUGE and too big for the house. Now I take starts of them every few years and keep smaller plants around. The sanseviera was just divided this past winter as it had outgrown this container. I got the original plant at IKEA about 15 years ago. A few of the divisions are living upstairs under grow lights waiting to find homes.
This black sanseviera was found at a local discount store two years ago, I just repotted it since it was outgrowing the old pot. The jade plant has been moving around with us for a while, I can't quite remember where it came from. No doubt it was given to me by another gardener, I can't remember ever purchasing one.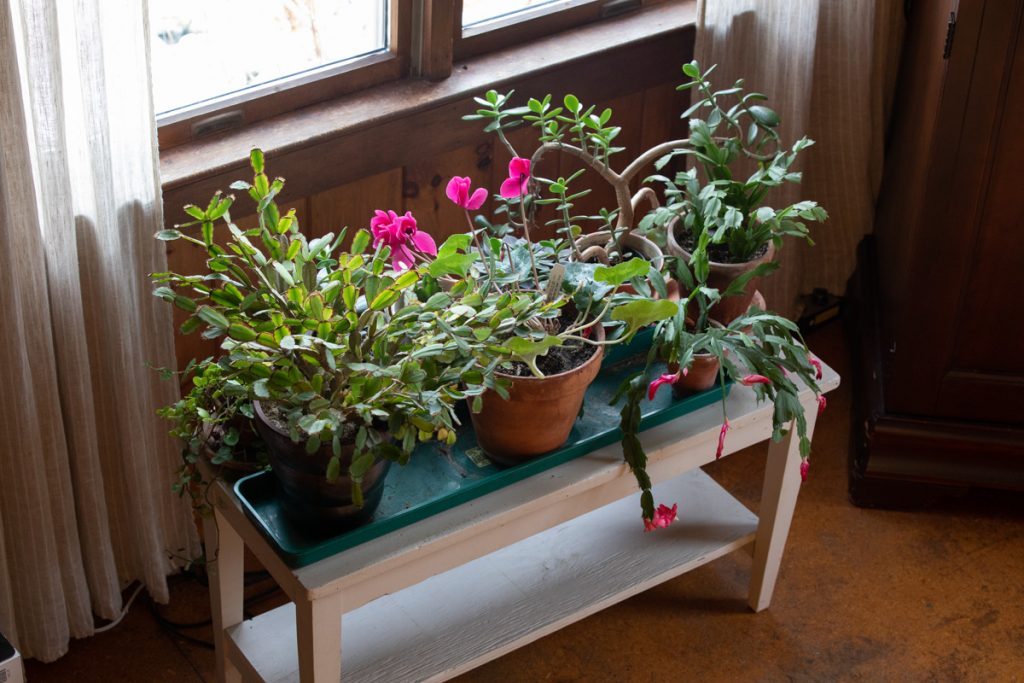 This is a small glimpse into the array of houseplants I keep throughout the house, I'll share more later. Winter is a time when I'm especially thankful for these beauties. They seem happy to grow quietly in the corner in the summer but really become the stars during the winter months when they are the only green to be seen.
What's your favorite houseplant? Do you have any you'd like to add to your collection?